Team Lead Support US
Helping Servebolt grow through amazing customer service
We usually respond within a week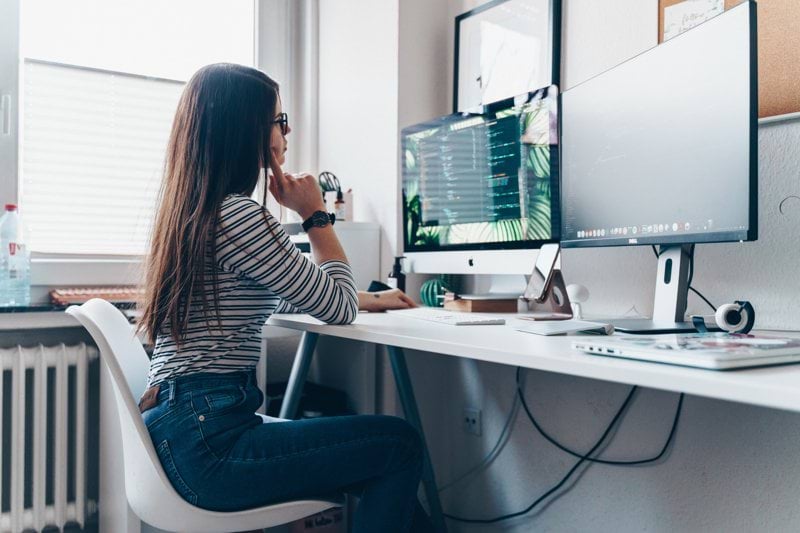 As Team Lead Support US for our US-based Customer Support, you'll be responsible for leading, developing, and mentoring our Support Team in the US. As you're working alongside our Support Team, you'll take care of quality control.
You'll also work alongside our existing Support Team in answering support tickets concerning WordPress, WooCommerce, and Magento related questions. We're proud of how the quality of Servebolt's Support Team is rated and your goal would be to set the standard and implement what is needed to get there.
We're offering free trials so anyone can come and validate that we put our money where our mouth is. As such, migrating sites to our Servebolt Cloud is a core task.
We're looking for someone with strong PHP development skills that has either worked in a support capacity before or is ready to make the transition to support. We host all PHP + MySQL applications, but the vast majority of your work will be WordPress, WooCommerce and Magento related. Where WordPress and WooCommerce will take up the biggest chunk.
An important part of the job is processing the learning of the day into smoother processes, smarter solutions and better documentation in our Help Center.
Your responsibilities will include:
Lead and mentor the US Support Team
Collaborate with our EMEA Support Team on a daily basis
Optimize and implement workflows in collaboration with the EMEA Support Team lead.
Proactively working on establishing and optimizing routines, processes and workflows to help the company establish support teams in new markets
Monitor queues and assist with daily goals and conduct quality control to reduce errors to improve procedures
Provide insights into product development and report these back to the management team
Establishing, recommending and implementing policies to ensure quality, timely and efficient design of customer oriented services.
Working effectively with other teams implementing strategies to increase profitability, productivity and overall client experience
Communicate with our clients with expert communication skills
Help out onboarding new clients with their WooCommerce and Magento to our sites
Research, troubleshoot, and identify solutions to resolve escalated customer issues
Extend and improve our Knowledge Base based on problems solved during the day
We are verifiably the fastest hosting company out there. Bold statement, but we can back it up with data! We have a hardcore approach to performance; particularly speed, scalability, sustainability and security. You're responsible for translating being the fastest hosting company to converting content that explains what opportunities and possibilities that provides.
You'll report to our Team Lead Support US. The annual salary range is 65K - 80K USD, depending on your experience level. 
We are looking for someone in the United States to fulfill what will be a fully remote role.
About the team
The Support team is in most cases the primary point of contact for all Servebolt customers. Our new US Support team will be focused on North American content primarily, but work alongside our existing Support team EMEA. With our impending US launch, you'll play an important part in facilitating our growth in the United States and Canada. The Support teams work closely with our DevOps team.
About you
As Team Lead Support US you are responsible for addressing any, and all customer questions primarily from the US and Canada.
You thrive in a sometimes hectic environment that demands your attention in many different directions during the day. You know how to prioritize the right things first and make sure the quality of support actually increases when things get busy as opposed to worse. To be successful, you'll need to have a service mindset and understand that you are making that difference.
Planning resources, allocating the right person for the job at hand comes naturally to you. Just as implementing new and executing on existing QA processes
You understand that solving tasks and questions in itself is not enough, and know how to empower your team to find ways to scale their work. You understand that in order for Servebolt to truly service our customers, turning answers and solutions into articles for our Help Center is the better solution long term for everyone.
We value a highly independent but collaborative mindset. Serving our clients in a solution-driven reply with an upbeat tone of voice is all we're about. Our clients range from professionals to enterprise type clients and rely on our expert industry-leading support to optimize their sites further.
You get excited about the opportunity to work with the leading brand in fast and scalable hosting. You understand the options and possibilities a true industry-leading service presents in how you provide support to our customers.
Requirements
Proven track record of having worked in a senior or team lead support role in development or a related field
Extensive knowledge about how to set up, migrate and optimize WordPress and WooCommerce sites
Experience with Cloudflare is a plus
Proficiency with Git, Rsync, SFTP and SSH protocols
Fully fluent in English, bonus points if you speak additional languages
Given that most of our communication is text based, a fast typing speed is a requirement
You have intimate knowledge of Linux, NGINX, PHP, MySQL/MariaDB as well as understand HTML, CSS, JavaScript optimization possibilities
Good understanding of browser tools and how to use them diagnose problems
Experience in sales, particularly service related, is a plus
Extra's that would make us very happy
Ideally, we think it'd be really cool if you're already part of the WordPress Community.
The position is a fully remote position in the US, but there would be some benefit to you living between the West Coast and the Midwest.
Team

Role

Support Team Lead

Remote status

Fully Remote

Monthly salary

$65,000

Employment type

Full-time

Employment level

First / Mid Level Officials
About Servebolt.com
Servebolt is a managed hosting company for LAMP-stack applications. Servebolt's Cloud Platform equips customers with a suite of solutions that increase speed, scalability, security, and sustainability, when building websites, eCommerce stores, and applications.
We're making this possible by building Servebolt Cloud with our own hardware and networking infrastructure, customised stack, custom OS, and our own control panel and API.
Servebolt is always looking for new ways to challenge the hosting and cloud computing industry, through a focus on performance and scalability.

Team Lead Support US
Helping Servebolt grow through amazing customer service
Loading application form
Already working at Servebolt.com?
Let's recruit together and find your next colleague.